OpenBots Automation Process Discovery Virtual Event
How To Build an Outcome-Focused

Automation Process Pipeline
Starting an automation program? Past the pilot stage and not sure what to automate next? Looking to scale your digital transformation but running out of automation projects? Process Discovery is an on-going critical practice for all successful RPA programs. Discovery involves thorough analysis and assessment of business processes to best determine automation feasibility, ease of implementation, and of course, hours saved and ROI.

Attend our first Process Discovery Virtual Event for a discussion around Process Discovery best practices and methodology, the role and importance of automation business analysts, and how to build a robust automation pipeline to fuel your automation initiatives and meet ROI goals.

Join the OpenBots Discovery Team and join us in welcoming our Partner and Discovery Practice Experts, Accelirate Inc., for this exclusive event.
Register Today - Limited Entry!
Wednesday, September 29th 2:00 PM EST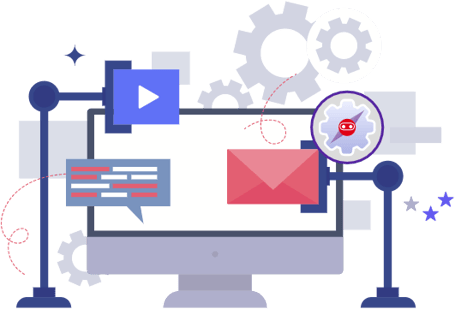 Discovery Event Registration Form:
Discover business processes best fit for automation and build a robust pipeline of automation projects!
Limited Event Entry!


Wednesday, September 29th 2:00 PM EST

OUR SPEAKERS
Learn Discovery From the Experts
Join our team and our Partner, Accelirate, as they showcase the benefits of Process Discovery and how to identify the business processes with the highest ROI.
OpenBots RPA Demo
OpenBots Platform Walkthrough
Have an Automation Consultant give you an in-depth platform walkthrough of the OpenBots Robotic Portfolio Management Process Discovery Tool
Request A Demo
RPA Technical Comparison
OpenBots vs Other Major RPA Vendors
Download the Vendor Technical Comparison Report – OpenBots vs. the other major RPA Vendors
Download Now
Run In The Cloud
OpenBots CloudServer
Run your automation program in the cloud with OpenBots Cloud Server. This low-cost usage-based Cloud Offering enables friction-free scaling with the ability to ramp-up and down as needed without concern for infrastructure constraints.
Go Cloud
OpenBots 101: Learn How to Scale with the Future of SaaS based RPA
Sign up for OpenBots Academy!
Cloud RPA Making Automations Accessible Everywhere