Banking Automations
Complete the form below to d
ownload the e-Book.
Download the e-Book to discover how other companies are implementing automation in the banking and finance industry.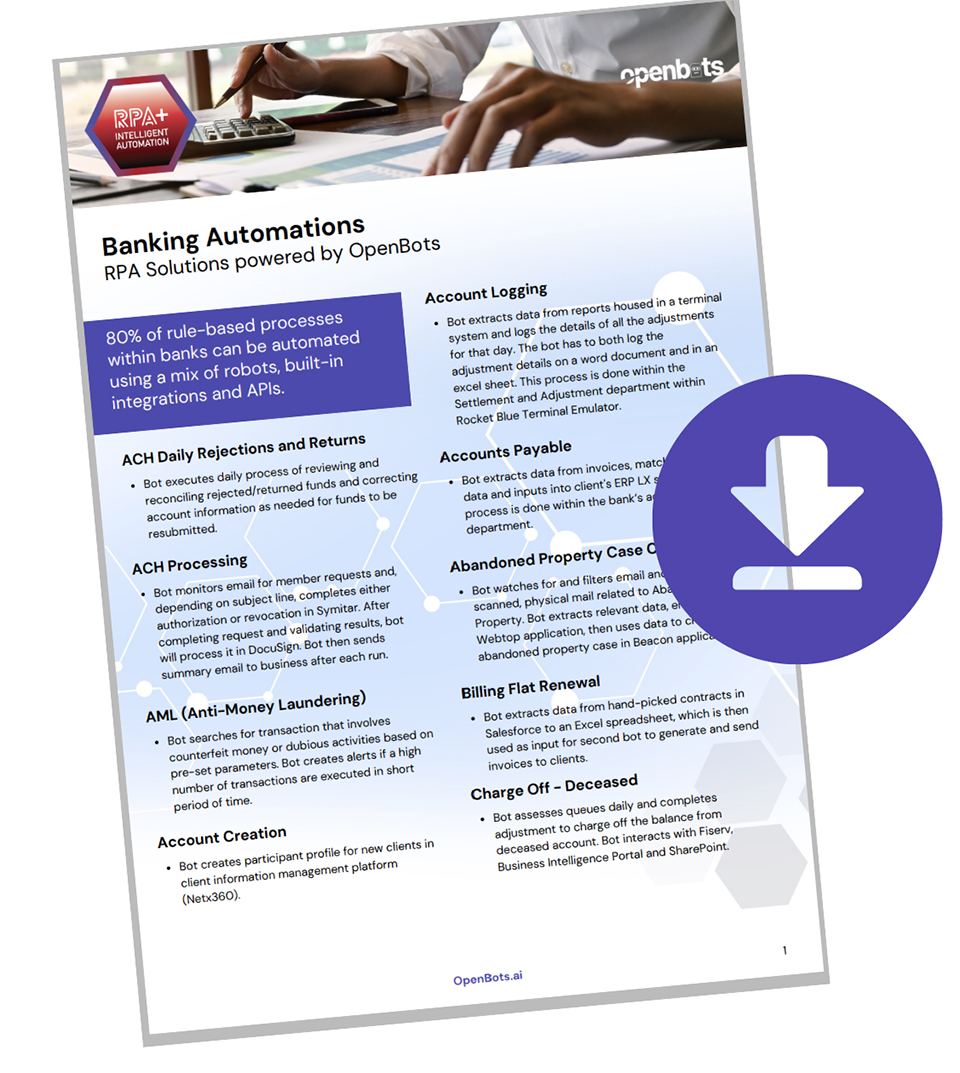 External eDocument From Nucleus Research
Download the
Nucleus Research

Report on our Ninja Migration Utility

Samuel Hamway, Analyst at Nucleus Research wrote this white paper about OpenBots Ninja Migration Tool.